Rosehips (Rosaceae) Dried Fruits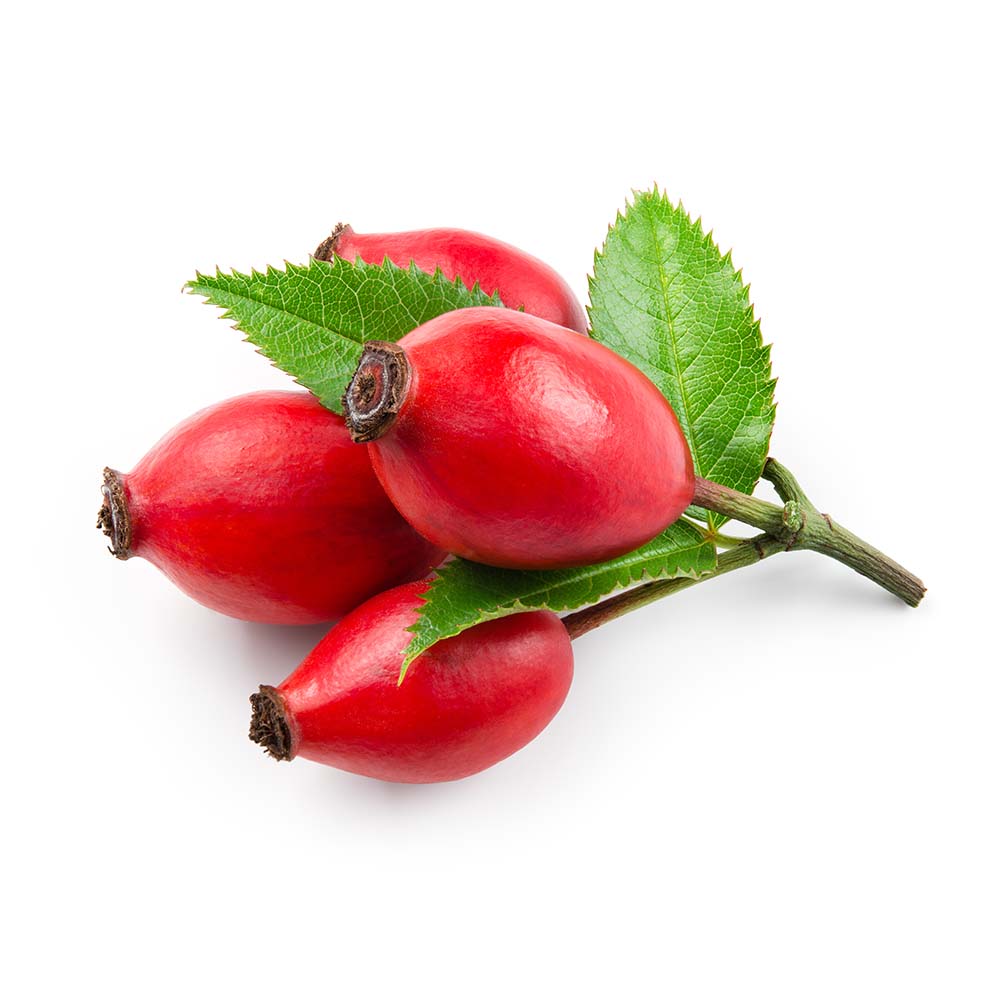 The rosehips have many different uses, both in culinary, medicinal and alternative areas, but tea made from dried rosehips is one of the most popular applications. The top benefits of rosehip tea include reducing inflammation, lowering your risk of heart disease, fighting cancer, and detoxifying the body. It is also good for strengthening the immune system, protecting the skin, easing chronic pain, and optimizing the digestive system.
The many health benefits available from rosehips are due to the presence of vitamin C, flavonoids, carotenoids, polyphenols, catechins and other phytochemicals present in the fruit of the rose plant.
Benefits:
Strengthens immunity
Rosehip is extremely high in vitamin C , which can pack a major punch for a better immune system. It will increase your white blood cell count and stimulate growth, especially if you are recovering from an injury, illness, or surgery.
Prevents cardiovascular diseases
Due to the high levels of antioxidants rosehip tea can lower the risk of heart diseases. This tea is also rich in lycopene, which has been directly linked to lower the occurrences of cardiovascular diseases.
Reduces inflammation
Rosehip tea can significantly improve mobility and reduce inflammation. This is also helpful for digestion, as these anti-inflammatory properties can soothe the tissues in the gut while regulating bowel movements and ensuring proper nutrient uptake.
Detoxifies the body
Rosehip tea is known to have both laxative and diuretic properties, which can help the body eliminate toxins, and unwanted fats and salts in an efficient way. Rosehip tea can stimulate faster digestion and increase the frequency of urination.
Acts as an analgesic
The carotenoids and flavonoids found in rosehip tea have analgesic properties, making this tea a great pain reliever. Whether it is chronic pain of arthritis or acute pain of injuries or sprains, the anti-inflammatory and analgesic properties can work very quickly.
Skin care
Rosehip tea can improve the appearance of the skin, as this herbal blend is known to be astringent in nature, while also delivering powerful antioxidants to the areas of the skin that need it most. This can help reduce the appearance of lines and wrinkles, speed healing of irritated or dry skin, and prevent infections and inflammation, such as flare-ups of psoriasis, eczema, and acne.
All information is for educational purposes only and has not been evaluated by the FDA.
This information is not intended to diagnose, treat, cure, or prevent any disease.
Not intended for use by pregnant or nursing women. If you have a medical condition or are taking medication, consult your doctor prior to use.
---